Perils in Detroit – A Warning for Historic Preservation Elsewhere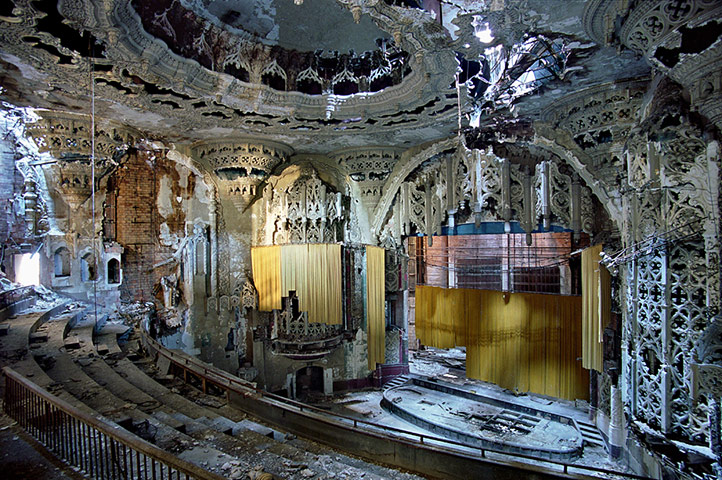 The ruined Spanish-Gothic interior of the United Artists Theater in Detroit. The cinema was built in 1928 by C Howard Crane, and finally closed in 1974.
Something for everyone in Lowell to keep in mind as the struggle to save the city continues.  Seeing the decaying theaters and churches it makes you think of the effort to save Smith Baker Center before it becomes a total loss.