Remembering Senator Ted Kennedy
Senator Edward M. "Ted" Kennedy of Massachusetts died on this day – August 25, 2009. Known as the "Lion of the Senate," Democrat Ted Kennedy was a staunch liberal who was elected to Congress nine times, spearheading many legislative reforms. From the U. S. Senate History:
"Elected at age 30 to fill the seat formerly held by his brother, President John F. Kennedy, Edward M. Kennedy spent the next 47 years in the Senate, becoming a highly effective legislator. Regularly mentioned as a potential presidential candidate, Kennedy assembled a strong staff and developed a talent for bringing different groups together, building senatorial alliances, and achieving legislative consensus. He bolstered his legislative record by finding senators across the aisle to co-sponsor specific bills, even if they opposed him on other issues. He authored over 2,500 bills, several hundred of which became law, covering issues such as civil rights, health care, education, and immigration reform. Following Senator Kennedy's death on August 25, 2009, of a malignant brain tumor, the Senate renamed the Caucus Room in the Russell Senate Office Building the Kennedy Caucus Room in honor of Senators Edward, Robert, and John Kennedy."
May he rest in peace.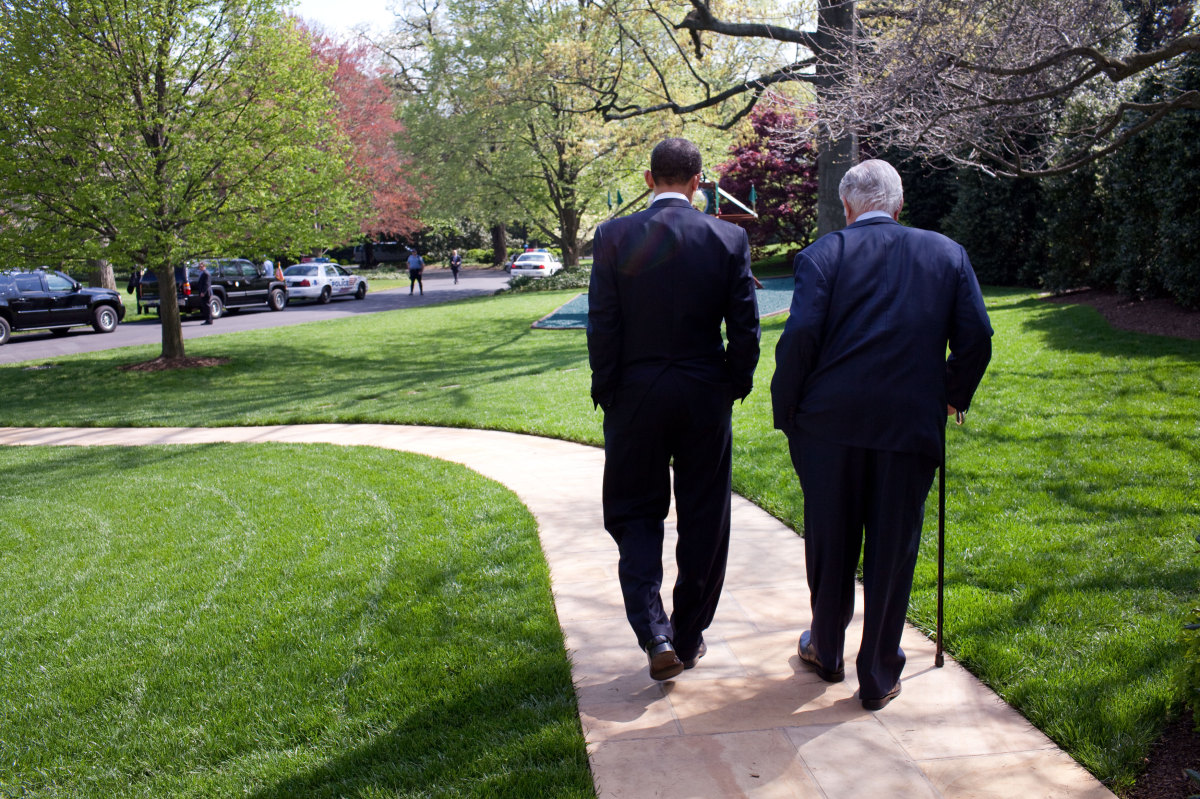 President Barack Obama and Sen. Ted Kennedy walk down the South Lawn sidewalk at the White House April 21, 2009. (Official White House Photo by Pete Souza)