Tom Dempsey, NFL Legend and Former Lowell Giants Star
Record-setting NFL kicker Tom Dempsey played rough and tough in his football days, including a stint with the semi-pro Lowell Giants whose home for a few years was Cawley Stadium. The NYTimes reports that 66-year-0ld Dempsey is suffering from dementia, which may be linked to the hard knocks he took and gave on the field. I remember that he was a substitute teacher in the Dracut schools while he was in the area.
Here's some background on the Atlantic Football League in which the Lowell Giants played in the late 1960s and early '70s.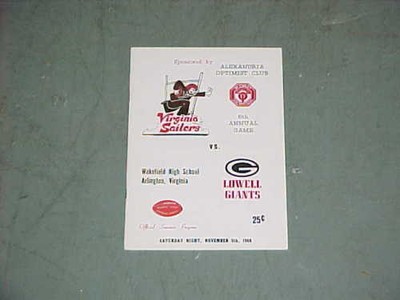 Read the article about Tom Dempsey here, and get the NYT if you want more of this kind of reporting.