Report from the Field: 2010 Repeat
Recycling this bulletin from 2010 when I regularly walked around Lowell. My habit was to walk and then write about what I'd seen for the Howe blog. This area is close to where I lived for 24 years, Highland St near the Rogers School. I was acquainted with Peter Danas and knew he wrote poems about the city. In eleven years, this section of Lowell has changed in a big way, from the residences at the old Comfort Furniture/Hood patent medicine complex to "The Big Fill" at what was Lord Overpass to the massive Judicial Center, and a lot in between and some continuing challenges in the neighborhood. Nothing profound here, just assorted views that stuck with me. I've got a few more that I'll re-run this month.–PM
Two Hearts Cafe, Badfinger, & Raspberry Lime Rickeys
I hiked in the immediate neighborhood this afternoon, from the JAM district (Jackson-Appleton-Middlesex streets) to the edge of Back Central and back to the South Common Historic District. I'd been meaning to go to the Brazilian "bakery & eatery" on Appleton Street in the former New York Nails shop across from Store 24. The miniature brick building houses Two Hearts Cafe, which offers cakes, coffee, catering, specialty Brazilian pastries, and breads. I'm going back tomorrow morning to pick up a few fresh items to take to a breakfast with friends. Everything looks good. The place is open long hours—weekdays as early as 5:30 am.
My next stop was Garnick's Music emporium at 54 Middlesex Street, an institution for its longevity. Owner Bob Garnick has watched the music industry rocket to the moon in the '60s, fall to Earth with the coming of the Internet, and now transform itself so that he is selling more albums on the 'net these days than product out of the store. He says the young customers want the original vinyl recordings of The Beatles, Dylan, Rolling Stones, Joni Mitchell, Hendrix, and other classic artists. The store today has bins and bins of compact discs (new and used) and albums of hundreds of artists. The place is like an archive of musical history. Thanks to Bob's heavy ordering hand back in the day, he has a massive inventory of just what new consumers and collector-types want. Someone said if you stay in one place long enough the whole world comes to you.
I've been humming the 1970 hit "No Matter What" ever since Marc Cohn played his version at Boarding House Park downtown a few weeks ago. I asked Bob what he had in stock for Badfinger CDs. In a minute he had in his hand two from the "new" section: "No Dice" (1970), which includes "No Matter What,"  and "Straight Up" (1972), with the now golden oldies "Baby Blue" and "Day After Day." George Harrison discovered Badfinger for Apple Records and produced several tracks on "Straight Up," including "Day After Day," on which he plays slide guitar. I would've preferred a "best of"  collection that included Badfinger's other giant hit, "Come and Get It," but Bob made me a nice offer for the two CDs, plus today is a sales-tax-free day.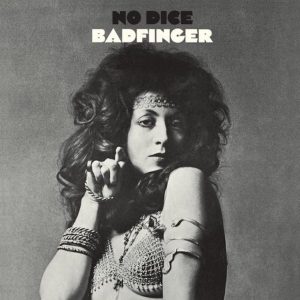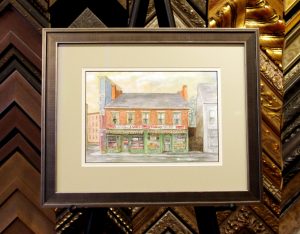 View of Danas's Luncheonette by Janet Lambert-Moore, date unknown.
At Danas's Luncheonette at 62 Gorham Street at the corner where Central, Gorham, Appleton, and Church streets converge, Peter Danas recently completed repairs to the front of the store caved in by a crashing car. I hadn't seen Peter for a while and don't stop in often enough, so I was glad to find the door still open after 5 p.m. He was wrapping up, but insisted that I have one of the famous raspberry lime rickey drinks whose mixture he has perfected over the years. I was refreshed. Peter's a writer, too. His poem about St. Peter Church, which stood up the street before being closed and then demolished by the bishop, is printed on a large poster on the back wall. Danas Fruit and Confectionery—the full name—sells sandwiches, homemade candies, and old-fashioned ice cream counter specials.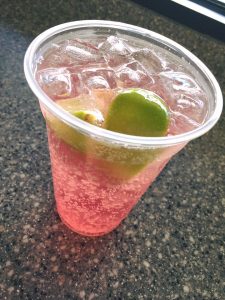 Web photo courtesy of Weinberg'sbakery.com
Peter's famous for the abundant fruit baskets that the family assembles and ships around the country. Piles of green apples, bananas, oranges, pears, with cookies, crackers, and cheese stuck in between. The building drips character, which was not missed by location scouts for the film School Ties in 1992. Scenes were shot in the store and the alley on the side with a cast of emerging stars: Brendan Fraser, Matt Damon, Ben Affleck, Chris O'Donnell, and others. Familiar locals made it to the final cut as extras, who glided over a red carpet for the hometown opening.
—Paul Marion, August 2010