Nollaig Shona Daoibh – Merry Christmas to All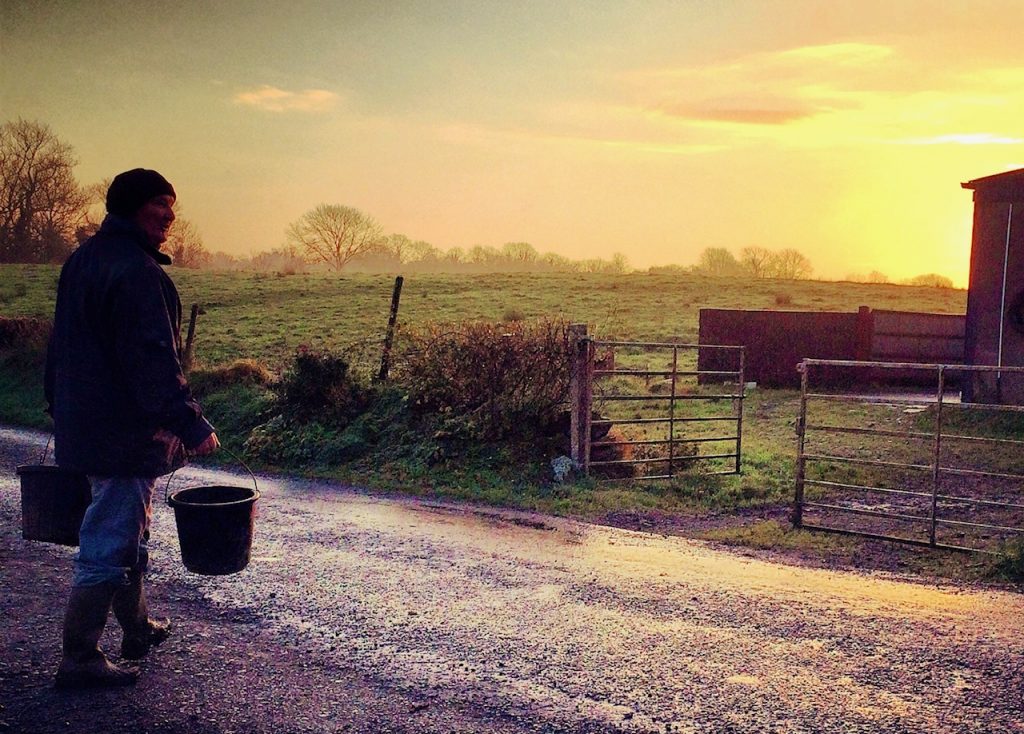 From: "A Christmas Childhood," Patrick Kavanagh (1943)
"Outside the cow-house my mother
Made the music of milking;
The light of her stable-lamp was a star
And the frost of Bethlehem made it twinkle.
A water-hen screeched in the bog,
Mass-going feet
Crunched the wafer-ice on the pot-holes,
Somebody wistfully twisted the bellows wheel.
My child poet picked out the letters
On the grey stone,
In silver the wonder of a Christmas townland,
The winking glitter of a frosty dawn."
The above is an excerpt from Patrick Kavanagh's "A Christmas Childhood." The poem was first published in The Irish Press on the 24th of December, 1943.
Photo by Christine O'Connor