Baseball Week: Keith Academy in 1950
The arrival of summer doesn't seem the same without baseball. I confess to not being a regular watcher but I do love to read about the sport. From Casey at the Bat to Hub Fans Bid Kid Adieu, baseball stories have long had a special place on my bookshelf. To fill the literary gap in this year of disruption of sports and life, we present Baseball Week on the blog. Over the next week-plus we'll publish baseball-themed stories by regular contributors and special guests, new pieces and a few re-runs of past favorites.
We start today with a game-by-game review of Keith Academy's 1950 baseball season. Why that, you ask? It's mostly because my dad was on the team and his mother kept a scrapbook of her sons' (there were three) achievements in sports and that scrapbook now resides within arm's reach on my bookshelf.
But beyond that, the stories from that 1950 season provide a snapshot of another era in Lowell, a time before television when baseball held an exalted place in community life. And the final section of this essay – Extra Innings: The Lives They Lived – provides a brief group biography of the members of the team over the past seventy years, men who are emblematic of the generation that grew up during World War Two.
Keith Academy was an all-boys Catholic high school founded in 1922 in the former Middlesex County Jail on Thorndike Street. With approximately 350 students, it was not a large school but its graduates had an outsized impact on Lowell in the public and private sectors. Keith closed in 1970, and the building was converted to residential condominiums that are there today.
In baseball, Keith played in the Division 1 Catholic League which included St. John's Prep of Danvers; Central Catholic of Lawrence; Mission High of Roxbury; Cathedral High of Boston; Malden Catholic of Malden; and St. Mary's of Lynn. (Tony Conigliaro later starred for St. Mary's before joining the Red Sox.) Keith also competed against Lowell High School and Nashua High. In the preceding year, Keith won the Division 1 Catholic League title, but several starters from that strong 1949 team had graduated, leaving mostly underclassmen on the 1950 club. Unfortunately, that lack of experience was reflected in the team's won-loss record.
Final Keith Cut Due This Week
April 4, 1950 – Tuesday
Brother Firmin, CFX, Keith academy baseball coach, plans to make his final cut within the next few days. There are some 28 boys left on the squad at present and this group will be trimmed to about 20 for the varsity club. . . . Keith is defending champion of Division 1 Catholic League.
Final Baseball Cut at Keith
April 14, 1950 – Friday
Here is the Keith Academy roster for 1950: Pitchers: Len Toomey, Jack O'Brien, Brendan Reilly, Brendan Powers, Leo Farrington, Ed Connelly, Jack Flannery and Reggie Giles; Catchers Coley Day and Ray Ducharme; infielders Dick Howe, Capt. Henry "Hank" Powell, Hugh McKenney, Paul "Red" Regan, Ken Delisle, Bill Gendreau; outfielders Bill Graham, Charlie Mellen, Bob Foley and Dan Leahy.
Keith Wins 7-6 Eleven Inning Opener
April 16, 1950 – Sunday – Hadley Field
Shortstop Hugh McKenney grounded a single to right field with two out in the 11th inning to score Captain Henry "Hank" Powell from second base with the winning run as Keith academy opened its diamond season with a 7-6 victory over Mission High of Roxbury in a Division 1 Catholic League encounter before more than 500 fans at Hadley field. (1-0)
Comets Edge St. John's, 5-4
April 18, 1950 – Tuesday – at Danvers
Keith academy squeezed out its second one-run victory in as many starts, edging St. John's, 5-4, in a Division 1 Catholic League contest witnessed by 200 fans in Danvers. Sophomore Leo Farrington started for the Comets and although he didn't go the distance, he gained credit for his second victory. . . . The Lowell club scored the winning run in the eighth. With two out, Dick Howe banged out his second single of the tilt and raced home as Charlie Mellen drilled a triple to right. (2-0)
Keith Staves Off Rally to Win No. 3
April 24, 1950 – Monday – at Boston
A stubborn Cathedral nine threw a scare into the visiting Keith academy baseballers in the ninth inning but the defending Catholic league champions held off the last-ditch rally and racked up their third victory in as many starts by a 9-6 count at Randolph street park in Boston. (3-0)
Central Catholic Hands Comets First Setback, 13-2
April 27, 1950 – Thursday – Hadley Field
Central Catholic iced the game in the first two innings, driving two Keith hurlers to cover and sending 10 runs across the plate. The pitching of Brendan Powers was a bright spot in an otherwise drab afternoon for the Comets. The tall sophomore righthander came into the game in the second inning, put out the fire in that frame, and went the rest of the way allowing only three hits and three runs. (3-1)
Keith beats Malden Catholic 17-8 for Season's Fourth Win
April 28, 1950 – Friday – Hadley Field
Keith academy's Comets unleashed an 18-hit attack, which included two home runs, to drub Malden Catholic, 17-8, for their fourth victory in five starts on the Hadley field diamond. . . .Third Baseman Ken Deslisle was the batting star for the locals, banging out four hits in five trips, including a bases-emptying home run in the sixth inning." (4-1)
Keith loses 6-1 tilt to St. Mary's on Lynn Diamond
April 30, 1950 – Sunday – at Lynn
The Keith bats, which rang up 18 hits against Malden Catholic last Friday, were effectively checked by St. Mary's southpaw ace John Humphries at Barry Field. He limited the visitors to six well-scattered hits and was in command of the situation all the way. . . Ken Delisle injured his ankle sliding into second and was helped from the field. X-rays are to be taken. (4-2)
Mission rallies in ninth to hand Keith 8-7 defeat
May 2, 1950 – Tuesday – at Roxbury
Mission High of Roxbury pushed across three runs in the ninth inning to come from behind and edge Keith academy, 8-7, before a crowd of 250 at Fens stadium. . . .Mission's ninth-inning uprising robbed Freshman Bill Gendreau, who subbed for the injured Ken Delisle at third base, of a chance to be a hero. Gendreau's eighth-inning single to center had driven in two runs to break a 5-5 deadlock. (4-3)
Keith Drops 11-4 Tilt to St. John's
May 5, 1950 – Friday – Hadley field
Keith academy's faltering Comets went down to their third straight defeat before St. John's of Danvers at the Hadley field diamond. . . . The defeat was Keith's fourth of its last five starts and it completely wiped out any hope the locals had of successfully defending their Catholic league crown. (4-4)
LHS Belts Keith 14-7 in Series Opener
May 14, 1950 – Sunday – Hadley Field
Pounding out 19 hits including three triples and a double, Coach Stanley Stoklosa's Lowell High nine overwhelmed Keith Academy, 14-7, in the opening game of the city schoolboy championship series for its 10th victory in 11 starts before an estimated crowd of 700 at Hadley Field. (4-5)
Keith Academy Trounces Malden Catholic Nine, 16-2
May 15, 1950 – Monday – at Malden
Combining steady seven-hit pitching by Jack Flannery with a 17-hit attack, Keith academy's Comets drubbed Malden Catholic, 16-2, at Malden to snap their four-game losing streak and score their fifth victory in 10 games. Flannery, who hadn't appeared on the mound previously, proved a pleasant surprise as he turned in one of the best performances the Keith mound staff has produced this season. (5-5)
Comets Drop 7-5 Tilt to St. Mary's of Lynn
May 17, 1950 – Wednesday – Hadley Field
Brother Firmin's team outhit the invaders from Lynn 8 to 6 but a loosely played first inning saw the St. Mary's nine score four runs on two hits, two bases on balls and three Keith errors. (5-6)
Keith Loses 9-1 Tilt to Cathedral High
May 18, 1950 – Thursday – Hadley Field
Held in check by the effective hurling of Southpaw Johnny Finn, Keith Academy went down to its second defeat in as many days before Cathedral High of Boston by a 9-1 count in a Catholic league game at Hadley field. (5-7)
Catholic League All-Star Game
May 18, 1950
The third annual Catholic League vs. City of Boston All-Star baseball game will be played at Fenway park on June 12, it was announced today and while Keith academy is having its diamond woes this year, it still has a good chance of placing a couple of boys on this dream team. The selections are made by a vote of the coaches in the respective circuits and those choices are expected to be announced within the next week. The series between these two groups is rapidly becoming a hot and heavy proposition. Boston won the opening game of the series two years ago while the Catholic Leaguers came up with an 8-5 victory last year.
Keith's Ninth-Inning Errors Give Central 6-5 Triumph
May 21, 1950 – Sunday – at Lawrence
Keith academy committed three errors in the ninth inning here at O'Sullivan park to blow a three-run lead and hand Central Catholic its eighth victory in as many Catholic league starts." (5-8)
Big Second Inning Gives Nashua 10-8 Win Over Keith
May 24, 1950 – Wednesday – Hadley Field
A big seven-run second inning gave Nashua High a flying start, and the upriver club went on to gain a 10-8 win over Keith Academy baseballers before a small turnout of fans at Hadley field. (5-9)
Avila's Long Homer Beats Keith 8-7
May 28, 1950 – Sunday – Alumni Field
It took the longest Alumni Field wallop of the season, a home run over the centerfield fence by right fielder Leo Avila in order for Lowell High to down Keith Academy, 8-7, before a crowd of 400. The victory gave the Red and Gray a clean sweep of the annual intra-city series for the schoolboy championship. It was also Lowell's 15th victory in 17 starts while for Keith it was the 10th defeat in 15 games. (5-10)
Bro. Firmin, Two Keith Boys Named to Catholic All-Stars
June 1, 1950
Coach Brother Firmin, CFX and two players of the Keith Academy baseball team have been appointed to the Catholic League All-Star baseball team, which will meet the City of Boston dream team in an arc game at Fenway park on June 12. The Comet players are Leonard Toomey and Richard Howe. Toomey and Howe have been two of the mainstays on the Keith team all season long. The former, a six-foot senior, has been playing in the outfield and has been clipping the apple at an impressive .460 rate. Howe, a junior, is a first sacker and has a batting average of .358.
Keith Boys in Fenway Tilt Tonight
June 12, 1950
Keith academy will be well represented in tonight's annual Catholic League-City of Boston schoolboy all-star charity game at Fenway park at 7:30 o'clock. Bro. Firmin, CFX, Comet coach, will pilot the Catholic club tonight and two of his players, Len Toomey and Dick Howe, will be in the starting lineup.
Howe Gets Two Hits in Boston All-Star Game
June 13, 1950
The hitting of Dick Howe, Keith Academy first baseman, was one of the only bright spots for the Catholic League All-Stars as they dropped at 9-7 decision to the Boston All-Star club in the annual charity game at Fenway park last night. Howe doubled to left to drive in the run that gave his club a 4-3 lead in the seventh and then scored the fifth run moments later. His second hit, a single to center, set up another run in the eighth.
EXTRA INNINGS – The Lives They Lived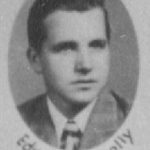 Ed Connolly – pitcher – senior – Connolly attended Tufts University and Tufts University Medical School and became an ophthalmologist. He served in the Naval Reserve and did his residency at the Naval Medical Center in San Diego, California. In 1969, he joined the Lahey Clinic and formed the Ophthalmology Department.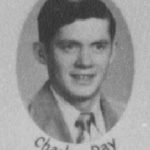 Charles "Coley" Day – catcher – senior – Day was born in Woburn but attended St. Patrick's School in Lowell and then Keith Academy. After Keith, he spent several years in the congregation of the Xaverian Brothers. Later, we worked for Sylvania in Woburn and then by TRW in Burlington. He died in Woburn in 1998 at age 68.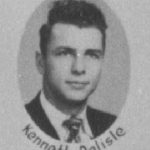 Ken Delisle – third base – senior – Delisle served in the US Navy during the Korean War and then became a Court Officer at Lowell Superior Court until his retirement. He lived in Dracut and was active in many community organizations in that town. He played baseball while in the Navy and was one of the founders of the Dracut Men's Softball League. Delisle died in 2011.
Ray Ducharme – catcher – class unknown – [I was unable to identify any information about him].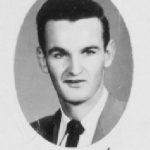 Leo Farrington – pitcher – sophomore – While at Keith, Farrington grew up in a large family that lived at 138 B Street. After graduation, he served in the US Air Force. Later in life he lived in Dracut and then Pepperell, where he continues to reside.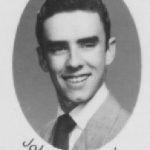 Jack Flannery – pitcher – junior – Flannery graduated from Emerson College and became a news reporter for radio station WCAP in Lowell. He became a press aide and then chief of staff to Governor Frank Sargent. He later founded a political consulting firm called the November Company and was a frequent contributor to Boston newspapers and a guest lecturer at many Boston-area colleges. Flannery died in 1987 at age 53.
Bob Foley – outfield – junior – Foley spent most of his life after high school living in Boston, but I was unable to find any additional information about him.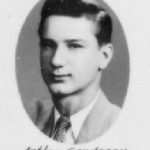 Bill Gendreau – third base – freshman – Gendreau served in the US Air Force during the Korean War and then returned to Dracut where he lived for the rest of his life. He worked as a customer service representative for Honeywell Corporation and after his retirement, was an active member of the Dracut Senior Center.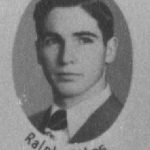 Ralph "Reggie" Giles – pitcher – senior – After graduating from Keith, Giles enlisted in the US Navy. After basic training at Newport, Rhode Island, he was assigned as a Seaman Apprentice to the destroyer USS Hyman. On November 23, 1951, the ship exchanged gunfire with North Korean artillery and sustained minor damage. A week later during a refueling at sea on the evening of November 29, 1951, Giles was washed overboard and drowned. His body was never recovered.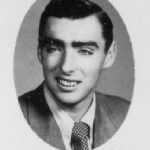 Bill Graham – outfield – sophomore – Graham entered the US Army after high school and then graduated from Merrimack College in 1959. He settled in Concord, Massachusetts, where he co-founded Patriot Heating Company. He also coached Little League baseball and was active in the Knights of Columbus, the Elks Club and the American Legion. Graham died in 2005.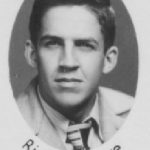 Dick Howe – first base – junior – Howe attended Providence College (where he played baseball) and then served in the US Army (where he also played baseball). After graduating from Suffolk University Law School, he practiced law in Lowell until his retirement in 2011. In 1965, he was elected to the Lowell City Council and served 40 consecutive years including 8 as Mayor of Lowell. Howe died in 2015.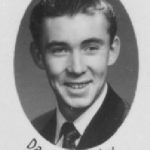 Dan Leahy – outfield/catcher – junior – after attending Merrimack College and Rutgers University School of Banking, Leahy spent nearly 50 years as a bank executive in Lowell, first with Union National Bank and then with First Bank and Enterprise Bank. Throughout his life, Leahy was active in many community and charitable organizations including serving as a coach and president of the Callery Park Little League. Leahy died in 2003.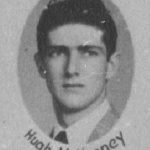 Hugh McKenney – shortstop – senior – McKenney attended Lowell Textile Institute where he played shortstop on the baseball team. After college, he went to work for New England Telephone and Telegraph and spent his career with that company and its successors. McKenney died in 1997.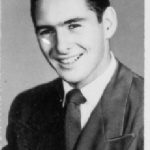 Charlie Mellen – outfield – sophomore – Soon after graduating, Mellen returned to Keith to teach and to coach baseball. In the 1960s he taught math at Lowell State Teachers College but then moved to Nashua where he taught math at Nashua High School. He also coached the baseball team there for 24 years, retiring from teaching and coaching in 1994. Online records indicate he continues to live in Nashua.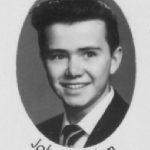 Jack O'Brien – pitcher – junior – O'Brien attended Holy Cross and obtained a Master's Degree at Boston College. He taught in the Framingham school system from 1961 until his retirement in 1995 ending his career as chair of the Social Studies Department at Framingham North High School. O'Brien died in 2015 at age 81.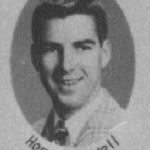 Henry "Hank" Powell – second base – senior – After graduating from Lowell Textile Institute (where he played baseball), Powell served in the Pacific as an officer in the US Navy (where he also played baseball). After his military service, he settled in Haverhill where he founded Powell Corporation, a non-woven manufacturing company. He later lived in Andover. Powell died in 2019.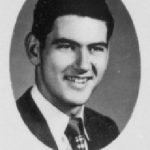 Brendan Powers – pitcher – sophomore – After Keith Academy, Powers served in the Army, then graduated from St. Anselm College.  He then relocated to the Washington, DC area where he was a statistician with the Department of Labor for 36 years.  He is currently living in Silver Spring, MD.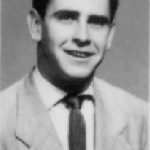 Paul Regan – shortstop – freshman – Regan continued playing baseball at Keith and in his senior year was elected class president. He went on to play baseball at Providence College but he succumbed to stomach cancer in 1957 during his sophomore year in college.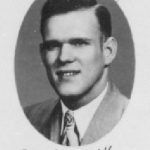 James "Brendan" Reilly – pitcher – sophomore – After graduating from Keith, Reilly worked as a proofreader at Courier Citizen Company in Lowell and then for Browne Financial Printers in Boston. He lived in Belvidere, attended the Immaculate Conception Church, and was passionate about golfing at Long Meadow. He died in 2015.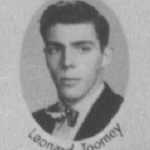 Len Toomey – pitcher/outfielder – senior – Toomey served in the US Navy during the Korean War and then settled in Dracut. In the 1970s, he moved to Vero Beach, Florida, where he worked for Bell South and then as a Corrections Officer for the state of Florida. He died in 2004.
NOTE: If you have any additional information on members of this team please share it in the comments section.