Michael Edema Leary-Owhin: Photos of London in Lockdown (April)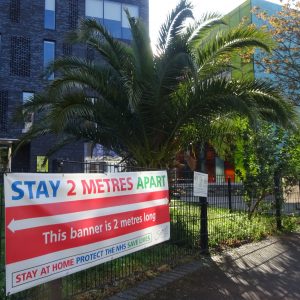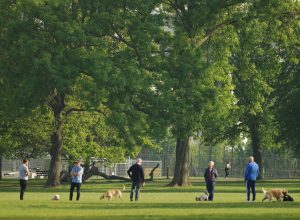 Michael Edema Leary-Owhin is the author of Exploring the Production of Urban Space: international comparisons of three post-industrial cities (University of Chicago Press, 2016), a study of Lowell; Manchester, England; and a section of Vancouver, Canada. A pdf is available here.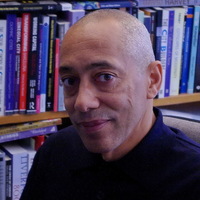 Michael sent us a recent set of 40 photographs taken during the lockdown in Lowell. Here's a link to his Flickr.com account with the images. 
We met Michael when we was in Lowell researching for his book. What's going on with him now? He says:
"I'm an independent academic, researcher and consultant after being at London South Bank University for 27 wonderful and productive years.  Long term and continuing interest in how we can improve our cities particularly their vital public spaces, which are crucial markers of democratic rights. Work is academic and consultancy-based.

"The impact of urban regeneration on public space is a major focus of my research. A comparative research approach is used, based principally on the ideas of Henri Lefebvre regarding the production of space, the spatial triad, and other less acclaimed but vital spatial moments such as: counter-space, counter-projects, spatial coalitions and differential space. Methodologically, I draw mainly on archival research backed up by interviews and visual research in a mixed methods approach. Representations of urban space of interest include: official plans, drawings, architectural imaginings, photos, social realist novels, TV drama and cinema.I am a keen street-life and wildlife photographer and use images in teaching and research whenever appropriate."