William Reed Huntington: 'The Cold Meteorite'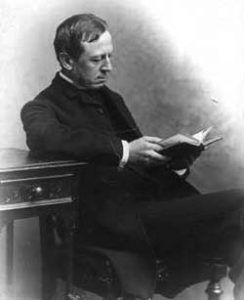 Thanks to poet Joseph Donahue (Lowell/Duke University) and Tony Sampas, archivist at the UMass Lowell Libraries, we have another writer to introduce to our blog readers: William Reed Huntington (1838-1909). Born into a prominent Lowell family, William was the son of Hannah Hinckley and Elisha Huntington, a doctor who served eight terms as mayor and one term as Lieutenant Governor of Massachusetts. An Episcopal priest, Rev. Huntington wrote and edited liturgical works such as the Standard Prayer-Book (1892) and Short History of the Common Book of Prayer (1893) as well as a book of poems, Sonnets and a Dream (1899). To learn more about the reverend-poet, read his sister Mary's memoir published in 1910. Having been a rector at Grace Church in New York City for more than twenty years, Huntington's death in Nahant, Mass., in 1909 was reported in detail. The NYTimes wrote that "he went about doing good" and that he had been class poet when he graduated from Harvard in 1879. About him, the Times wrote: "Strong in conviction, clear in thought and expression, a remarkable debater, he was at the same time of a poetic and almost mystic temperament."—PM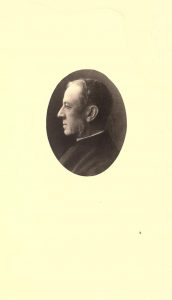 Image from Huntington, William Reed. Sonnets and a Dream, 1903
.
The Cold Meteorite
While through our air thy kindling course was run
A momentary glory filled the night;
The envious stars shone fainter, for thy light
Garnered the wealth of all their fires in one.
Ah, short-lived splendor! journey ill-begun!
Half-buried in the Earth that broke thy flight,
No longer in thy broidered raiment dight,
Here liest thou dishonored, cold, undone.
"Nay, critic mine, far better 't is to die
The death that flashes gladness, than alone,
In frigid dignity, to live on high;
Better in burning sacrifice be thrown
Against the world to perish, than the sky
To circle endlessly a barren stone."
—William Reed Huntington (first published in The Century Magazine, October 1893)