Matthew Shepard Story Continues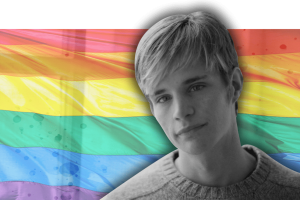 Web photo courtesy of Matthew Shepard Foundation
He Continues to Make a Difference: The Story of Matthew Shepard
All are welcome to attend this program which uses poetry, photographs, and creative visualization to explore the impact of Matthew Shepard's murder on the world .Monday, May 19, 7:00 to 9:00 p.m., Chelmsford Main Library, 25 Boston Road, Chelmsford, Mass.
In 1988, Matthew Shepard was a student at the University of Wyoming. He was captured by two men who drove into a remote, rural area, and proceeded to rob, pistol-whip, and tie Shepard to a fence. They then set Matthew on fire and left him there to die. A cyclist, Aaron Kreifels discovered Matthew and contacted police who brought Matthew to a hospital where he died six days later at the age of 21. Media coverage nationally focused on the crime and what role Shepard's sexual orientation played as a motive for the crime.
On the same day as Shepard's death, Leslie Newman arrived at the University of Wyoming as she was the keynote speaker for Gay Awareness Week. From that experience, Newman wrote October Mourning:  A Song for Matthew in which she explores the impact of Matthew's murder in a cycle of 68 poems. The poems are presented in a variety of voices including the fence Matt was tied to, the stars that watched over him, and the doe who kept him company. Newman's work challenges audience members to look to look deep inside themselves and find a way to make a difference to create a safe world for everyone.
The Civic Engagement REACT Program is made possible with federal funds provided by the Institute of Museum and Library Services and administered by the Massachusetts Board of Library Commissioners.
Special thanks to Paula McCarron for sharing this information.