Susan April: The Writing Adds Up
Susan April: The Writing Adds Up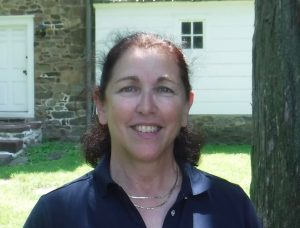 I'm interested in what writers do to make a living while they do their best to create high quality poems, fiction, plays, and works of nonfiction. Very few literary writers are employed full-time at the keyboard. Journalists, technical writers in business, advertising copywriters, and other professionals make a living with words. Not so much for a poet or novelist.
Susan April has a 35-year career in environmental policy, technical assistance to communities, and renewable energy projects, working in Greater Washington, D.C. She was born in Lowell, grew up in Dracut from junior high age, and graduated from Keith Hall high school. Susan was in the second class of graduates in environmental science at UMass Lowell, and then earned a master's in geochemistry at the University of Chicago. She topped this academic activity with a Master of Fine Arts degree in writing from Vermont College.
I can't recall how we bumped into each other, but I know it was at the intersection of Poetry and French streets, figuratively. Susan's work appears in two anthologies that I co-edited, Merrimack : A Poetry Anthology (1992) and French Class (1999). Her poems have appeared in literary magazines. An essay about birdwatching on Plum Island in below-zero weather with UMass Lowell Prof. Jack Lyons' class was published in Bird Watchers Digest. She says, "I fell in love with birds then! Weird, huh?"
Recent work has appeared in Heliotrope: French Heritage Women Create, Nuclear Impact: Broken Atoms in Our Hands (both of these are anthologies), Blink Ink magazine (flash fiction on Lowell diners), and Angry Old Man Magazine, Issue 2,  https://angryoldmanmagazine.com/susan-april/ The poems in Angry Old Man are from Susan's collection of "visual poems" called Through a Bottle, which is making the rounds of publishers. Look at the link to see these fascinating pieces.
Committed to her writing practice, Susan packed this past year with workshops and new projects, including novel writing with Sterling Watson, the Chesapeake Bay Writers' Conference in Maryland, a workshop on the lyric essay with Angela Pelster, and a sojourn to the Robert Frost Place in Franconia, N.H, for the summer poetry seminar.
What's coming in 2019? "I'd like to get my first book of poems in print. Also, I've got a novel-in-progress, "A Is for Asbestos," an eco-thriller set in the Merrimack Valley, and I'm polishing a story collection called "Isidore's Snowshoes," loosely based, okay, entirely based, on my uncle Isidore, who garroted deer with piano wire because he had no money for bullets in the 1920s bootlegging-era around Lowell, Dracut, and Pelham, New Hampshire."
Sounds promising.