Lowell Year in Review: 2015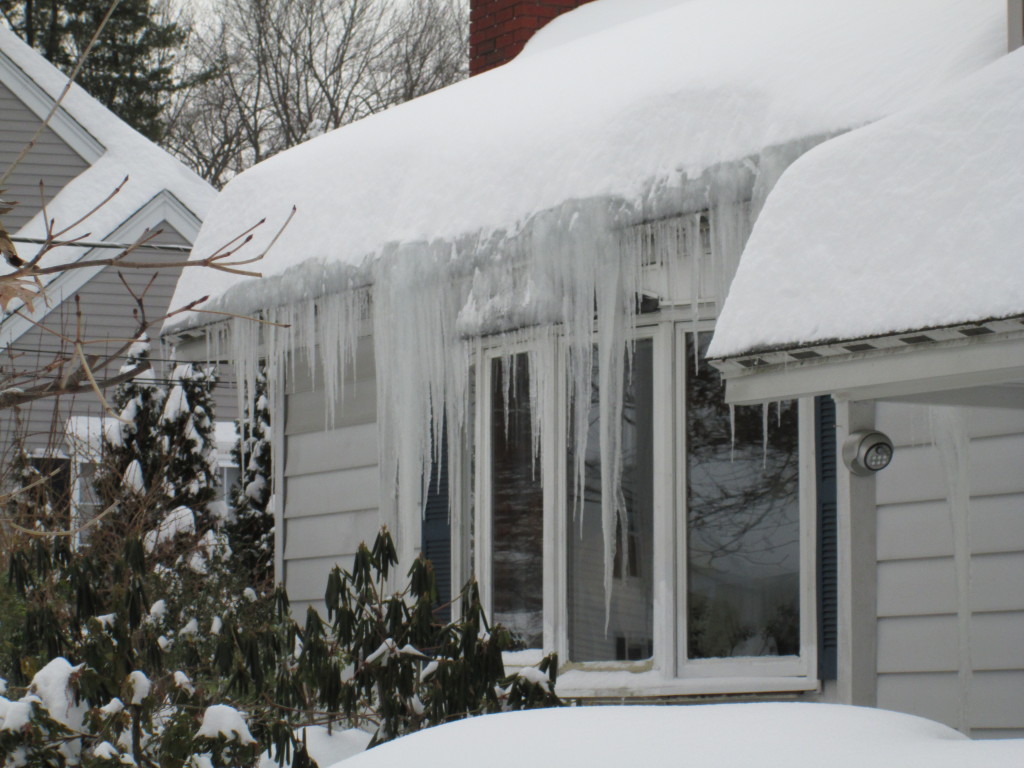 Rather than a week in review, today we have a year in review. Here are some of the memorable events from 2015.
Snow – The record amount of snow that fell in January and February was the biggest story of the year. For the winter of 2014-15, Lowell received 111 inches of snow, more than any other city of 100,000 or more residents in the entire United States including Alaska. A blizzard on January 26-28 got things started with 33 inches of snow with big storms on February 2, 8, and 15. By the time it all ended, driving resembled a game of chicken due to high snow banks; too many people learned about ice dams; and the "snow farms" on the South Common and Hamilton Canal District resembled slate gray mountain ranges.
Education – Lots of education news. On the Lowell School Committee, incumbents Kim Scott and Kristen Ross-Sitcawich chose not to seek reelection and colleagues Dave Conway and Jim Leary ran for the city council. Incumbents Steve Gendron and Connie Martin were reelected. They will be joined by newly elected members Jackie Doherty, Robert Gignac, Bob Hoey, and Andy Descoteaux. With a new mayor to be elected tomorrow, five of the seven members of the school committee will be new, an unprecedented turnover of membership. Before leaving, the old members of the school committee selected Dr. Salah Khelfaoui to replace Jean Franco as Lowell School Superintendent. Khelfaoui received four votes to three for Deputy Superintendent for Finance Jay Lang (who then became superintendent in Chelmsford). The state's School Building Assistance Bureau selected Lowell's proposal to build a new high school for further study and a group of parents reactivated the defunct Citywide Parent Council. In higher education, Marty Meehan became the president of the entire University of Massachusetts system and Jacquie Moloney was chosen to succeed him as chancellor of UMass Lowell.
City Government – All eight city councilors who sought reelection won (Bill Martin chose not to run). The ninth council seat was won by Jim Leary who made the leap from the school committee. The city ended its relationship with Trinity Financial and issued a new request for qualifications (RFQ) for the Hamilton Canal District. There was one respondent, a consortium of Farley White Interests and Winn Development which both operate major buildings in Lowell. In a big breakthrough, the city reached an agreement with the Lowell Regional Transit Authority (LRTA) that will allow tour buses visiting Lowell National Historical Park to park on LRTA property on YMCA Drive, permitting the soon-to-be-constructed city parking garage in the Hamilton Canal District to have more space for ground floor retail partners than parking for buses. In November, Governor Charlie Baker came to Lowell with a big check for the Lowell Judicial Center, suggesting that the long-delayed judicial center might get built during this decade. In other city news, the Markley Group purchased the former Prince Spaghetti manufacturing facility in South Lowell for use as a state of the art server farm to provide cloud-based computing services to business all over the world. With the help of a $13mil Federal TIGER grant, the city reached an agreement with Enel to take over eight Enel-owned bridges throughout the city. The city also held several meetings on the future of the Lord Overpass.
Opioid Crisis – With heroin and opioid overdoses in the city and state at the highest levels in history, all levels of government have struggled to find ways to effectively deal with this epidemic. Lowell's fire and police departments began carrying Narcan, an overdose antidote and the city council addressed the epidemic almost weekly at its meetings. Both Governor Charlie Baker and Attorney General Maura Healey made the opioid crisis one of their top priorities. Despite all this effort, the epidemic continues with no end in sight and little cause for optimism.
Creative Economy News – Western Avenue Studios and Mill No. 5 continued to thrive but downtown retail had mixed success with some businesses doing well; others not so much. Winterfest was rescheduled because of too much snow and the St. Patrick's Day breakfast became a dinner. The American Textile History Museum announced that it would close its public spaces on January 1, 2016 as a cost-saving measure. The Coalition for a Better Acre responded to a city request for proposals (RFP) for the reuse of the Smith Baker Center but the outcome is still pending. UMass Lowell dedicated a portion of the lawn on the west side of the Tsongas Center to be used for the erection of a memorial to Nelson Mandela, and the Pollard Library dedicated a section to Jack Kerouac (called "Kerouac's corner"). Lowell Walks, a series of guided walking tours, drew more than 1,300 people to downtown Lowell on Saturday mornings.
Real Estate – Statistically, real estate in Lowell was stable during 2015. The number of deeds recorded in 2015 was statistically the same as in 2014. Mortgages were up 20%, but November and December saw a decline. Although foreclosure deeds were down slightly, the number of orders of notice, the document that signals the start of a foreclosure proceeding, were up 65% which does not bode well for 2016. Looking at specific properties that changed hands, UMass Lowell continued to increase its real estate holdings, purchasing a 9-unit wood frame apartment building on Salem Street for $815,000 in March; two adjacent wood frame apartment buildings on Pawtucket Street adjacent to the Howe Bridge for $1mil each in October; and the Notini property on Aiken Street for $5.8mil in December. Notable downtown transactions included the sale of 40 Central Street to UTEC for $1.2mil; several floors of the Hamilton Mills to the Lowell Community Charter School for $8mil; a portion of the Massachusetts Mills for $1mil; 29-35 Market Street (Savannah Palace) for $1.5mil; and the Howe Building at 11 Kearney Square for $720,000.  Commercial properties outside of downtown that sold included the St. Hilaire Car Wash on Middlesex Street for $1.4mil; the old Prince Macaroni facility on Prince Ave (to the Markley Group) for $3.9mil; the M/A-Com facility on Chelmsford Street for $8.25mil; the Polish American Veterans Club on Coburn Street for $600,000; the CVS on outer Middlesex Street for $2.8mil; and the former St. Peter's Rectory (most recently Cooney Insurance) for $702,000; and the parking lot of JJ Boomers on Pawtucket Blvd sold to Market Basket for $1.3mil. Several apartment buildings outside of downtown also changed hands. They were located on Middlesex Street (adjacent to the Lord Overpass) for $929,900; Hildreth Street for $5.9mil; Middlesex Street (at the foot of Livingston) for $1.6mil; at Stevens and Princeton Boulevard for $3.7mil; Nesmith Street for $2.3mil; and Mammoth Road for $1.2mil.
State, National, International – The Boston 2024 Olympic effort flopped, dragged down in part by the poor performance of the MBTA during last winter's heavy snow. Terrorist attacks struck Paris twice and San Bernadino, California just before Christmas. Mass shootings that many would also call terrorist attacks occurred in cities across the United States. Videos of police interacting with citizens had a profound impact on how people viewed law enforcement and on how law enforcement does its job. In the span of 48 hours, the United States Supreme Court upheld Obamacare and extended the right to marry to same sex couples across the country. The United States and a number of other countries reached an agreement with Iran on limiting that country's nuclear program. Dzhokhar Tsarnaev was found guilty of the Boston Marathon terrorist attack and was sentenced to death. Aaron Hernandez was convicted of first degree murder and sentenced to life in prison. The Patriots won the Super Bowl, 28-24, on an incredible last-second interception by Malcom Butler. The Patriots accomplished this despite being bogged down in the deflategate controversy. Pedro Martinez was elected to the baseball hall of fame. Providence College defeated Boston University to win its first-ever NCAA men's hockey championship. The United States won the Women's World Cup. Jon Stewart left the Daily Show. Star Wars: The Force Awakens broke all box office records.