Lord Overpass Walk Report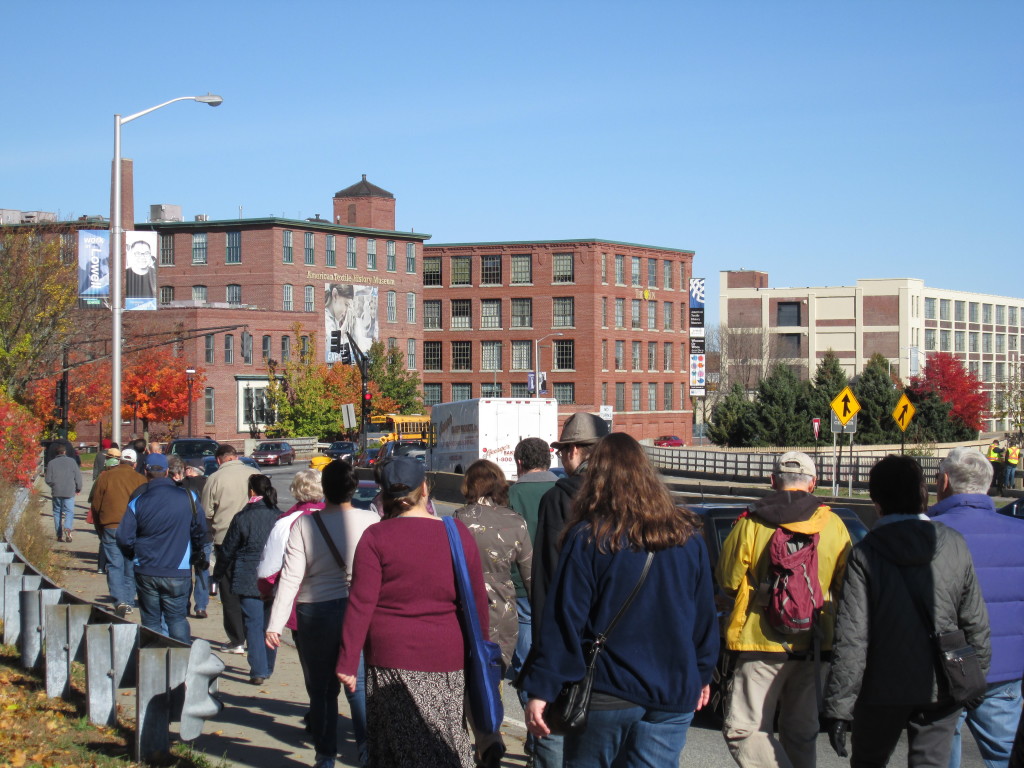 On Monday, November 16, 2015 at 6 pm at the Lowell Senior Center, the city's Department of Planning and Development and the civil engineers hired to redesign the Lord Overpass will hold a public meeting at which residents will have an opportunity to share their ideas about the project. In preparation for that session, yesterday Paul Marion and I led a group of 75 people on a ninety-minute walk along that Dutton/Thorndike Street corridor during which we crossed over the Lord Overpass twice. Here are some photos from today's walk:
Anyone interested in this section of the city, especially if you want it safer and more welcoming to walkers and bikers, should attend the session on November 16. If you're on Facebook, please join the "Lowell Lord Overpass" group for the latest news about the project.