Lowell Week in Review: August 3, 2014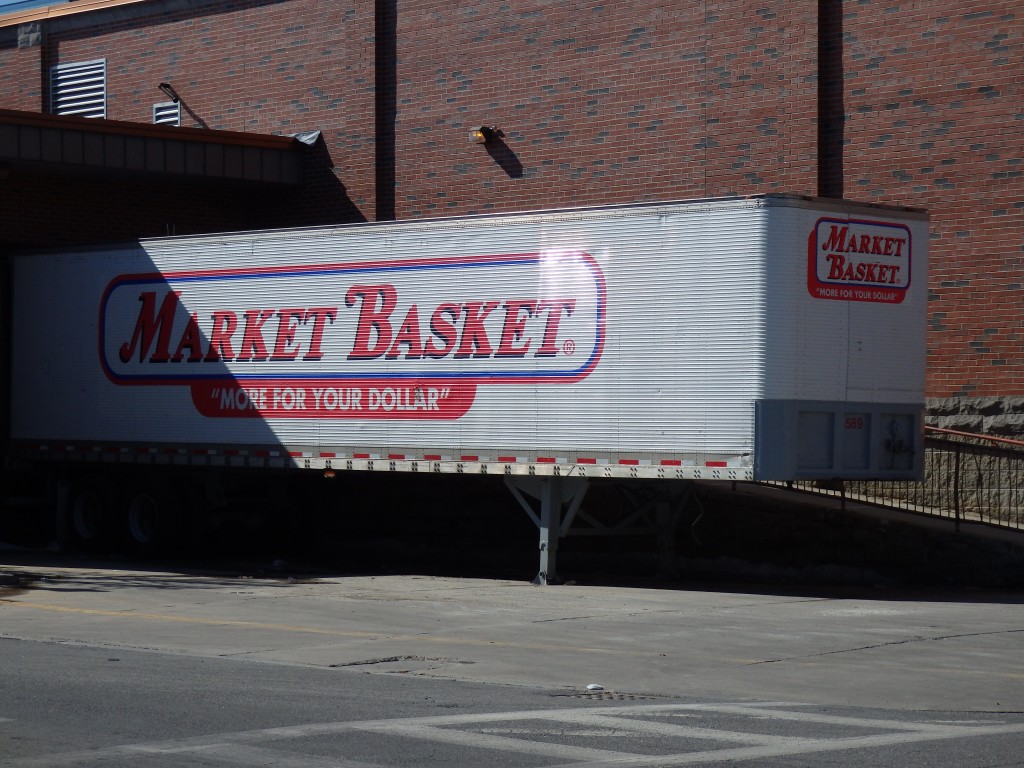 Market Basket
With no council meeting this week, the Market Basket saga continues to be the biggest news around.  As Kendall Wallace wrote in his Saturday Chat yesterday (no link yet), there should be at least one fascinating book to come out of this.  The DeMoulas family feud has been simmering for at least two decades and while it has occasionally bubbled into public view, there's never been anything like the very public confrontation we're witnessing today.  Why has it become a national story now?  The best explanation I've read or heard came from Esquire magazine in an article by Tony Faraone entitled "The Last Stand for the Middle Class Is Taking Place in a Parking Lot in Massachusetts."  Here's a portion of it:
Now, after two weeks of letting produce rot and leaving shelves unstocked, the demonstrators and their growing army have won the support of everyone from disaffected shoppers to reporters all across the country.  But why does this matter to those ogling from outside New England?

Market Basket's formula proves that executives and managers and cashiers can all profit, together. Employees get the benefits of a 15 percent profit sharing plan provided by Market Basket, while the groceries the store sells are less expensive, on average, than Walmart's. As for the register: Market Basket rang in $4.6 billion in revenue last year, and is the 127th biggest privately owned company in America. . . .

. . . The American economy no longer exists to support a thriving middle class, or to help the weakest among us attain a livable wage for an honest day's work. It is solely in existence to add to the pile of wealth for the unchecked at the top.

That's why it's gained traction in, of all places, the parking lots of a supermarket chain all throughout New England. If Arthur T. fails in his attempt to buy the company back, and the cousin who booted him sells out to a conglomerate as expected, there's a chance this grand experiment will disappear forever. It would become a bellwether for a corporate America that has created a caste for itself, where workers can only expect to be treated fairly until the rug they have made is eventually pulled out from beneath them. . . .
Faraone's point has been echoed locally by many who speculate that the striking workers are acting as much in their own self-interest as they are out of loyalty to their former CEO.  With new leadership, their above average wages, pensions, and other benefits that exceed those of comparable positions in the American economy will end.  The same is true for many of the boycotting shoppers.  Before the boycott, I spread my grocery shopping around and know that the products sold by Market Basket, Hannaford and Stop n Shop are virtually indistinguishable except when it comes to price.  In that Market Basket is substantially more affordable.  As citizens in 21st century America, the shoppers know that the savings in labor costs that will come with cuts in employee benefits won't be passed on to consumers as lower prices.  To the contrary, lower prices will go the way of 401K plans for employees.  Lower labor costs plus higher costs to consumers is the new American way.  It's as if the employees and boycotting customers are taking a line from the movie "Network" and saying "We're as mad as hell, and we're not going to take this anymore."  Hopefully they succeed.
State Legislative Session Concludes
The Massachusetts State Legislature wrapped up its two year long legislative session on Thursday with a flurry of activity that spilled into Friday morning.  I sometimes get involved in legislation related to property law and policy and so occasionally get a closer glimpse at the legislative process than I would otherwise.  This year it was Senate Bill 1987, "An Act clearing titles to foreclosed properties," which is intended to help innocent third parties who purchased homes that had previously been subject of sketchy foreclosures while at the same time preserving the rights of the original homeowner to challenge the foreclosure within a reasonable period of time.  The bill passed in the early hours of August 1 but it was not without some controversy so until the governor signs it, vetoes it or ignores it sometime within the next ten days, we don't know if it will become law.
Aside from my input on the substance of the bill, this exercise increased my respect for our legislature.  Making law is a tough business and too often our lawmakers become easy targets for criticism, occasionally deserved but more often unfair.
Coming Events
When we changed the appearance of this site we added a calendar.  We've called it our "curated calendar" to send the message that it's not intended to replace the other community calendars already serving Lowell.  Instead, this calendar is a supplement to the things we write about.  Eventually our calendar entries will be of blog post length.  For now, please check it out.  A portion is visible in the left sidebar column under "Upcoming Events" (showing three with a "view all events" button to display the rest).  In the alternative, there's a tab at the top that says "Curated Calendar" which brings you to the full calendar.
For August we have the following events posted:
Southeast Asian Water Festival –  Saturday, August 16 at Sampas Pavilion,
2-way traffic begins in downtown Lowell on the same day;
25th Anniversary celebration of the Tyler Park Historic District on Sunday, August 17 from 2:00 pm – 5:00 pm at Tyler Park;
18th Middlesex Representative Democratic Candidate Debate on Tuesday, August 19 at7:00 pm. Sponsored by the KhmerPost USA newspaper from the studios of Lowell Telecommunications Corp.
Tyler Park Concert on August 21 from 6:30 pm – 7:30 pm at Tyler Park
School begins in Lowell on Tuesday, August 26.