Great night at Tyler Park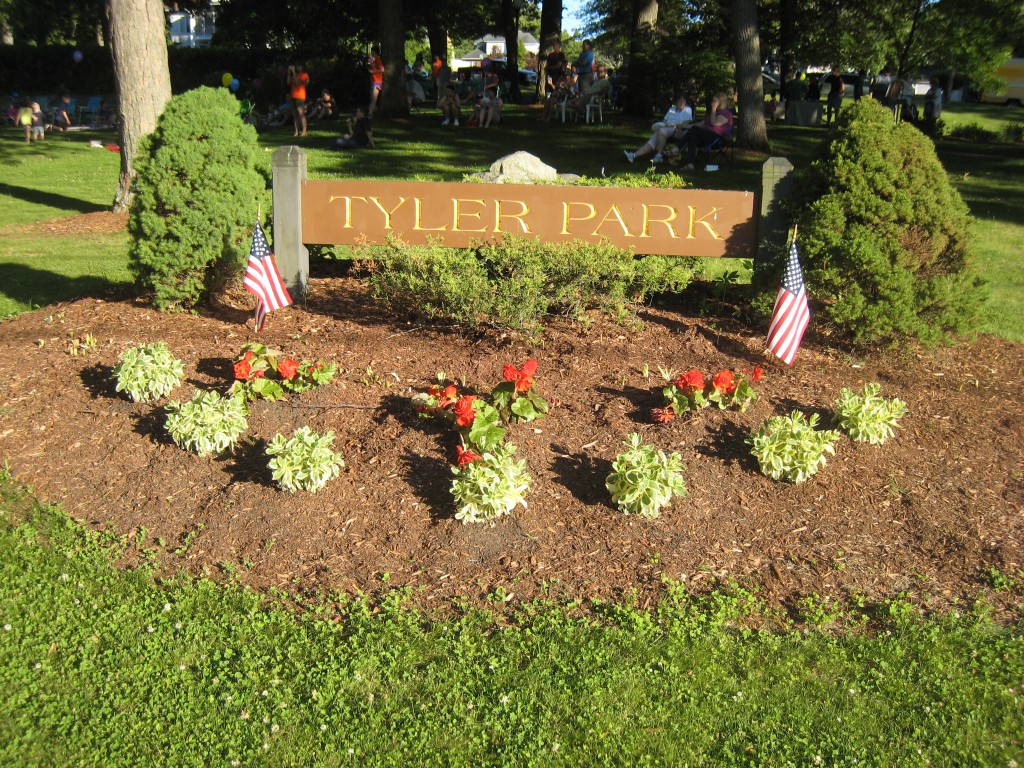 The 2014 Tyler Park Summer Concert Series kicked off tonight with an outstanding performance by Wooden Soul, an acoustic duo that played something for everyone. The weather could not have been better, with the rays of the setting sun highlighting the beauty of the park and its Westford Street neighborhood. Volunteers from the Friends of Tyler Park sold hot dogs and popcorn while Lowell artists worked diligently with their canvases and brushes at the periphery of a crowd of 100+ neighbors.
Several dozen orange clad, college-age volunteers from Climate Summer spoke (and sang) at the beginning of the evening and then fanned out amongst the crowd, spreading the news of the threat to the local environment posed by the new natural gas pipeline that is to bisect Dracut. This education outreach was done in conjunction with the Lowell chapter of the environmental group 350 Massachusetts.
Additional concerts will be held at Tyler Park on Thursday, July 17 and on Thursday August 21. A celebration of the 25th anniversary of the Tyler Park Historic District will be held on Sunday, August 17 from 2 to 5 pm.