Capuano Has Obama Concerns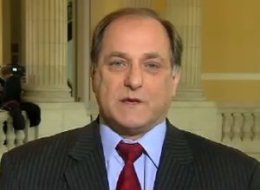 In a FOX News interview posted at HuffingtonPost.com, Massachusetts Congressman Michael Capuano (D) expressed his frustration with President Obama:
In an interview with Fox News in which he compared the recent negotiations process to a car sale, with Republicans being the salesmen and Obama the hapless buyer unwilling to get tough at the bargaining table, Capuano explained the 2012 landscape.

"I don't live in an ivory tower," Capuano said. "I have to pick the best amongst those people who are running, and it may or may not be President Barack Obama's reelection."

Capuano continued:

"Again, I was with him before the primaries the last time. At the moment I don't see that as a useful tool, but I would hope that the president re-finds his footing."
See the clip and interview transcipt here.