"Woodbines and Tall Tales" and "A Christmas Wake" by BERNIE CONDON
Throughout October, Trasna will focus on the Celtic festival of Samhain, better known to Americans as Halloween. The holiday originated in Ireland and celebrates that time of year when the veil between this world and the next grows thin, and life seems more mysterious.
This week we feature two poems by Bernie Condon, as well as her grandmother's tale of the Banshee which inspired "Woodbines and Tall Tales."  The attached video was produced by Will McLellan of The Wood of O, and features Bernie retelling a family ghost story. 
"WOODBINES AND TALL TALES" read by Bernie Condon
Woodbines and Tall Tales
My Grandmother smoked a woodbine
Every night by the fire.
"Tis the only little pleasure I have"
She would splutter between puffs.
Curled at her feet I wallowed in the sweet aroma.
Watched the smoke swirl into oblivion
Praying she would offer one to me.
I trembled from her tales of the
Scrawny banshee
Combing her raggedy hair
Wailing outside windows
Warning of approaching death.
Left speechless as she told of
The headless horseman
Who roamed the by-ways at night
searching for his lost head.
Then with sleepy eyes
I buried myself under
A pile of blankets
And a mound of coats that smelled
Of dusty lanes and peaty bogs.
Eventually falling asleep
To the drone of my Grandparents whisperings
And dreaming of woodbines.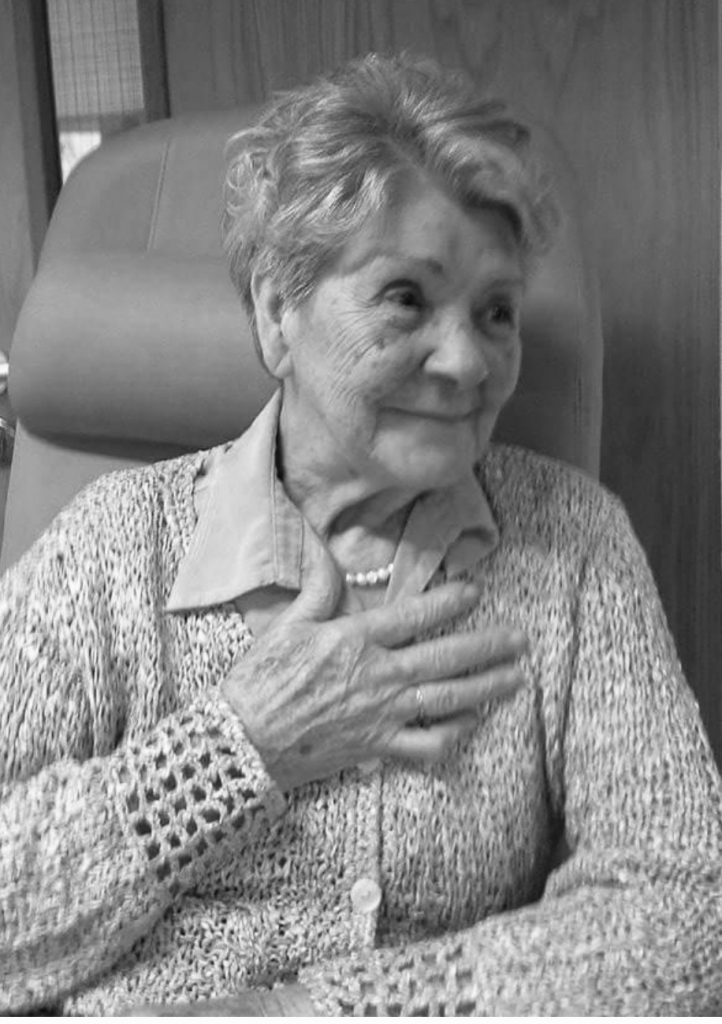 Elizabeth (Liza) Coniry, mother of Bernie Condon
A Christmas Wake
Mary Kelly was in her thirtieth year
When TB claimed her.
Two nights before, when the holy picture
Fell to the floor
Her mother Bridget started the preparations.
She was waked on Christmas Eve,
Amid the holly and the ivy.
The dancing shadows of candles
Dripped wax teardrops
As my grandmother laid Mary out
In a blue satin frock.
The mirrors were covered. The window left ajar.
The men mourned into their whiskey.
The women brewed tea, and keened.
As dusk descended
Bridie Cray gave a rendition of
'Silent night'.
She was cut short by a commotion
Coming from the kitchen.
Teddy Byrne had arrived carrying
The pieces of his broken heart.
And a drop too much of the crater.
He threw himself atop his beloved Mary
Baptizing her with his tears.
To renew her, somehow rebirth her.
But her soul was already in flight.
The men cradled poor Teddy outside.
The women clacked their rosaries.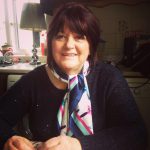 Bernie Condon lives in Clonmel, County Tipperary with her husband and family. A proud mother and grandmother, she writes poetry and prose. Her poems have been published in festival booklets and also in the local newspaper. Her true passion for writing came to the fore when she turned fifty. Although she loved writing, and kept a journal as a child, it was when her children were adults she really got down to it. Bernie is part of a wonderful group of writers and artists in Tipperary, Ireland to whom she says she owes everything.