Redistricting on the Horizon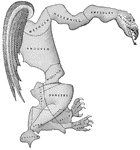 One of the most important after effects of the 2010 Census is the redistricting process – the changing of political borders of Congressional districts as well as the House and Senate legislative districts.  As  Secretary of the Commonweath Bill Galvin reminded us constantly in preparation for the Census – getting the count right was particularly important since shifting population numbers could cause Massachusetts to lose  a Congressional seat. The Census results will affect the 2012 election. Remember the brouhaha surrounding the 5th CD after the 2000 Census when under the direction of  Speaker Finneran the district was threaten with elimination. Democrats and Republicans both rallied round to "Save the Fifth." This time around the pushing and shoving could be like the "extreme games."
Locally, the last legislative redistricting greatly changed the representation for the town of Chelmsford. For years the town had its own representative – most recently Carol Cleven (R) but the post-2000 Census redistricting divided the town among four legislators – all Democrats. Still smarting from that perceived slap-in-the-face to this town of 34,000, both the Democratic and Republican town committees are urging the Board of Selectmen to be proactive and form a  committee to study the issue – to wit – getting one representative who needs the voters of  Chelmsford in order to be elected. In today's ChelmsfordMassNews, staff reporter Kevin Zimmerman reports:
From the Republicans:

"Ten years ago the town was gerrymandered*," said Paul Rigazio, treasurer of the Chelmsford Republican Town Committee. "Chelmsford does not have one representative who is dependent on the voters of Chelmsford." Rigazio believes because Chelmsford is split between four House districts – represented by Tom Golden, D-Lowell; Dave Nangle, D-Lowell; Cory Atkins, D-Concord and Jim Arciero, D-Westford – it often becomes an afterthought to the four representatives.

From the Democrats:

Chairman of the Chelmsford Democratic Town Committee Sam Poulten isn't unhappy with the town's current representation, but he agrees the town should start thinking about how it wants the next 10 years to look.

"We support the need for the Board of Selectmen to form a committee and get involved with redistricting," said Poulten. "We need to speak now of the importance of Chelmsford." Read the full article here.
Last year House lawmakers voted to create a committee of House and Senate members to handle  task of re-drawing the lines of Congressional and legislative districts while  rejecting an alternative plan that called for an independent commission to do the job. That committee has yet to be appointed but it should be noted that Rep Tom Golden(D-Lowell) who represents part of Chelmsford is the current Vice-Chair of Election Laws. Perhaps he'll be part of the redistricting committee.
So the battle has been joined – stay tuned.
*Note: Elbridge T. Gerry (1744-1814) – who served as U.S. Vice-President, member of Congress (3CD-MA) and Governor of Massachusetts – was a  Democrat-Republican.