Regional Transportation Plan and Survey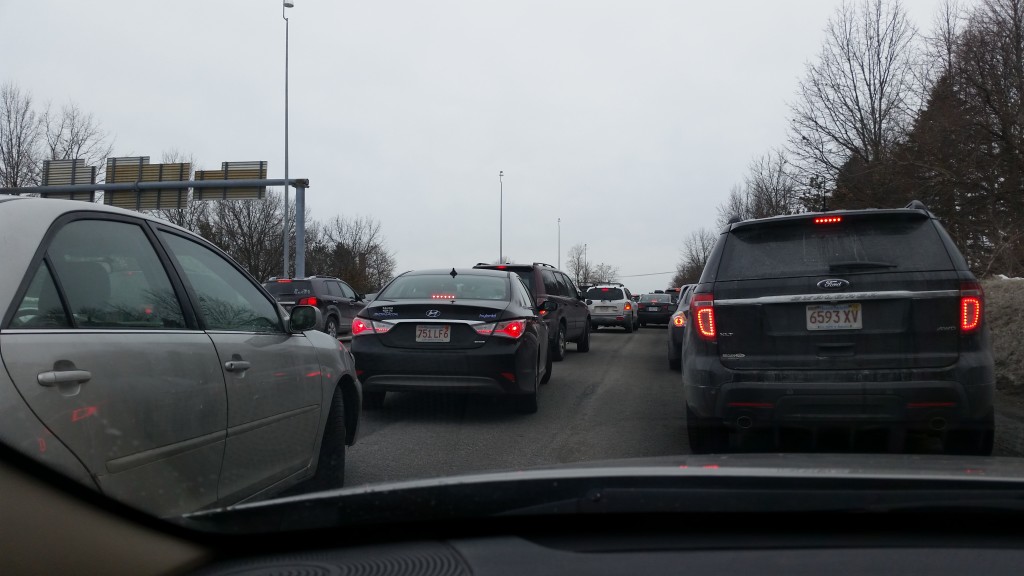 The Northern Middlesex Council of Governments (NMCOG) is one of 13 statutorily-created regional transportation agencies in Massachusetts.  Member communities of NMCOG are Lowell, Billerica, Chelmsford, Dracut, Dunstable, Pepperell, Tewksbury, Tyngsborough, and Westford.  Its headquarters is at 40 Church St, Suite 200 in Lowell and its executive director is Beverly Woods.  Each member community has representation on the NMCOG board which governs the agency.
NMCOG is now updating its Regional Transportation Plan for the district.  The period under study covers the years 2016 to 2040.  According to NMCOG's website, the Regional Transportation Plan will serve as "an overall planning guide identifying and analyzing transportation infrastructure and service improvement needs in the Northern Middlesex Region."
For several months I have been hammering away at the importance of getting the upcoming Lord Overpass done in a way that promotes walkability and bike-ability.  I do that not to disparage privately owned automobiles.  I do that because I firmly believe that the city of Lowell and its economy will do best if our transportation infrastructure features the proper mix of private vehicles, public transportation, pedestrians and bicyclists.   That belief is not limited to the Lord Overpass and Dutton Street; it applies to the entire city and beyond.
If you feel similarly, this NMCOG Regional Transportation Plan process presents a great opportunity to make the case in public.  NMCOG has scheduled a number of public sessions in Lowell to receive input on the plan.  Here is the list:
Saturday, March 21, 2015 from 11am to 3pm at the Mill City Grows "Urban Growers Gathering" at Middlesex Community College
Monday, March 23, 2015 from 7pm to 9pm at the Lowell Downtown Neighborhood Association meeting at Lowell Telecommunications Corp
Monday, April 6, 2015 from 7pm to 9pm at the Pawtucketville Neighborhood Group Meeting at the Wang School (365 West Meadow Road)
Wednesday, April 8, 2015 from 4:30 pm to 7 pm at the Mayor's Reception Room, Lowell City Hall.
In addition to the above sessions, at least one of which everyone should try to attend, NMCOG has also developed a regional transportation survey.  Please take it.  The more "pro walking" and "pro biking" and "pro public transportation" responses that are submitted now, the more likely it is that the planners will make those means of transportation a priority.