"Sun file photo" or my Flickr account?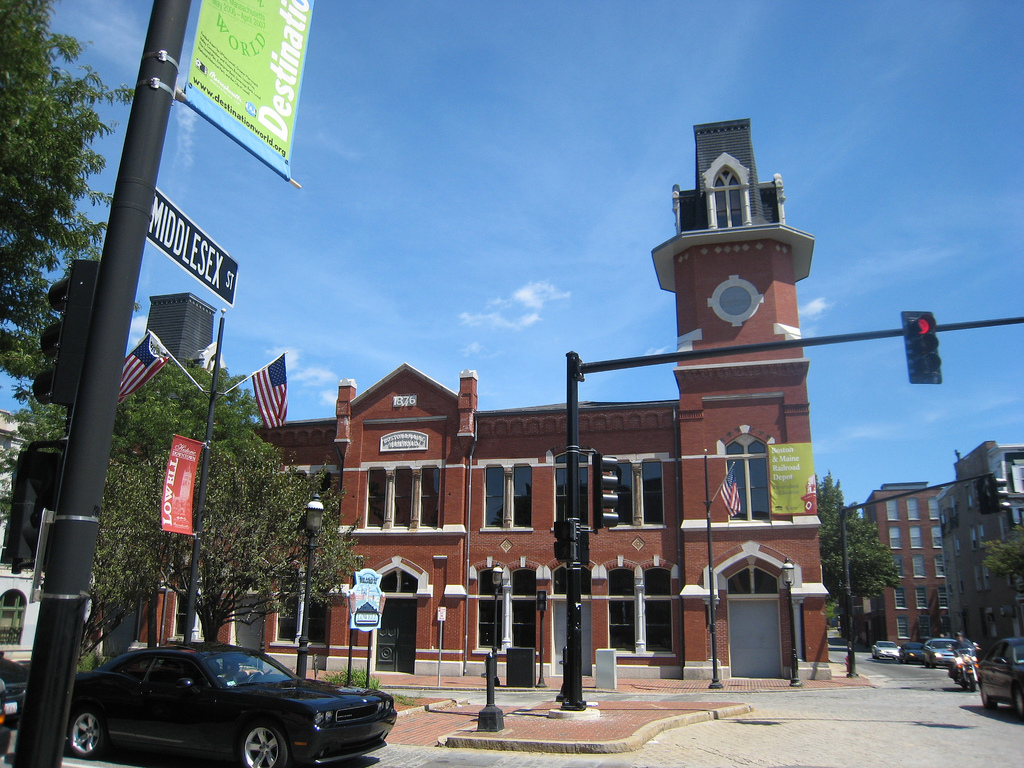 When I saw the front page of today's print edition of the Lowell Sun, the photo of the Rialto Building used to illustrate the story on Middlesex Community College looked surprisingly familiar.  That's probably because I'm the one who took it.  Below is the photo that appears in today's Lowell Sun.  Beneath that is the picture I took with my Canon PowerShot SD800 IS camera and uploaded to my Flickr account (check out the Flickr photo's metadata to confirm that).
Judge for yourself.
If you compare the two, particularly the black car in the left foreground and the motorcycle approaching the photographer on the right, it's pretty compelling evidence that it's the same picture.
I don't mind people using my photos.  That's why I have them tagged with a Creative Commons license.  But that requires the following when you use the photo:
Attribution — You must give appropriate credit, provide a link to the license, and indicate if changes were made. You may do so in any reasonable manner, but not in any way that suggests the licensor endorses you or your use.
As you can see in the top version, I didn't get any credit for the picture.  Instead, it's tagged "Sun file photo."
As a self-proclaimed citizen journalist, it's encouraging to see that the professionals are adhering to their usual high ethical standards.