Lowell City Council: February 10, 2015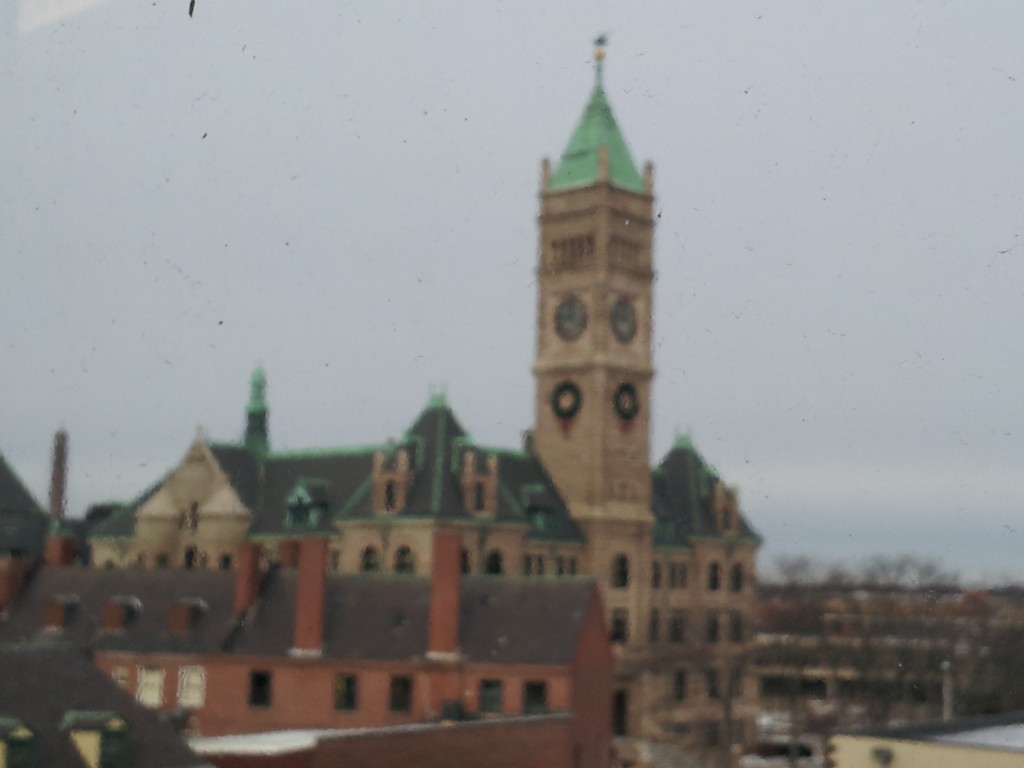 City Manager gives an update on snow removal costs.  January was the snowiest month ever in Lowell.  From Jan 21 to Feb 10, about 70 inches of snow fell on Lowell.  DPW did a heroic job.  The city has 275 miles of streets in addition to schools, city parking lots, the Lowell Auditorium, City Hall and sidewalks in downtown, the River Walk and all the bridges.  Now, they're concentrating on sidewalks near schools so that children can walk safely.  The inspectional services department is contacting homeowners about removing snow from sidewalks.  $1.17 million was spent prior to the big storm at the end of January.  There have been three storms since with an average cost of $300,000 each so the total to date is approximately $2 million.  The city hopes to receive state emergency funds for the blizzard snow cleanup (reimbursement petition was filed today).  Various councilors commend city workers for fine response to storm.
Motion Responses: Regarding exchange of parcels between city and National Park in Hamilton Canal District, have entered into an agreement to transfer those parcels but estimate that it should be done a year from now.
Proposal to sell a parcel of land on Queen St.  This involves the Branch Street fire building.  There's an intent to rebuild what was there in a modern way.  Mayor Elliott raises question about parking, especially given what happened there.  The parcel to be transferred would add some parking.  The owner is grandfathered in under the old zoning.  The architect of the project explains that the new building will be constructed in accordance with the latest safety codes.  Many councilors express concern.  The matter is referred to Planning Department for a report.
Councilor Belanger gives a report on the Economic Subcommittee meeting from earlier tonight.  Discussed potential of enforcing the parking ordinance as it is written, not as it is currently enforced.  Downtown residents who spoke at the meeting supported enforcing the ordinance but were opposed to the idea of an overnight parking ban.  They recognize this is a problem but it's going to require further study, so the subcommittee recommends referring it to the city manager to do an in-house study and make a report and recommendation.
Discussion about late fees for excise tax payments.  Excise tax bills are due out soon.  If you don't pay on time you have to pay a late fee even if you never received the bill.  Councilors agree it is unfair but understand it's a state law.
Councilor Rourke motion to have city manager review city's loading zone ordinance.   Passes.
Councilor Kennedy motion for a report from City Auditor on amount of money spent on snow removal.
Councilor Samaras motion for traffic report on benefits of stop sign on Rosemont Street.  Requested by neighborhood association.
Mayor Elliott and Councilor Samaras joint motion for a report on the status of land transfer between the city and the National Park.  Samaras acknowledges receiving a report earlier tonight on this but is concerned with the time line established in that report.  Concerned it might drag on for an unreasonable amount of time.  Mayor Elliott says he spoke with National Park Superintendent about this and thought having her speak to the Economic Development Subcommittee would be helpful.  Passes.
Mayor Elliott and Councilor Milinazzo motion to create subcommittee to discuss Lowell's participation in the 2024 Olympics.
Meeting adjourns at 8:11 pm (Councilor Milinazzo was absent this evening)