Eileen Acheson reads "I Wonder" and Other Poems
Whether a reader concurs with Chaucer's view of Aprille as inspirational or agrees with Eliot's claim that it "is the cruelest month," April is National Poetry Month in the USA and April 29, 2021, is National Poetry Day in Ireland. 
So, we begin the month by introducing four poems by Eileen Acheson from her chapbook, I Wonder. In her lyrics, Acheson celebrates life: her personal experience embeds itself in Nature. She honors sod and rivers, branches and trees. Colors–purples, yellows, and brown–are her birthright. Her videos of the poems she reads for Trasna celebrate her world. In addition to writing, Acheson serves as Spoken Word curator for Clonmel Applefest and Clonmel Junction Arts Festival, 2020. She also participated in Through Her Eyes: International Women's Day Showcase, March 7, 2020, produced by The Tudor Artisan Hub, just days before the curtain fell on performance theater.
Eileen Acheson reads "Birthright"
Birthright
When I am no longer with you, my voice still,
my body in Shavasana—in corpse pose on my heavenly mat,
please sit on soft moss,
support yourself by a family of trees.
Hear my soul voice call "at ease at ease".
Let a wood pigeon carry these words to you,
"thank you for your company"
in my physical earth years. You travelled with me as starlight,
as soft thistle-down, healing leafy green.
Thank you for your laughter, your song, your stories,
for the healing tears.
Find in your inner branches any wisdom
I ever whispered to you.
Know how much you are loved or haunt you I will!
Love to the treetops and to the soul of each tree root.
Live deeply with delight.
Root in—life flies by.
Enjoy, it's your Birthright.
Eileen Acheson reads "Soul Song"
I climb to the mountain top,
place my feet on ancient rock,
I find my way to the river
the blue thread of my veins.
I harvest my thoughts in the forest,
drink in green of moss and shiny leaf,
of frothy unfurling fern, of spring.
I look as day fades to the stars,
catch the light placed there on
To find my pulse, my rhythm, my beat,
I enter the ocean of the heart
and my soul begins to sing.
Eileen Acheson reads "Atlantis Pearl"
As your feet fly up and down slides
in the Atlantis water park on the day before your engagement party,
I sit inside sipping prosecco in the Wave House Bar.
A Corona beer sign proclaims: This is living.
Music pumps from hidden speakers as
waitresses weave their trays between tables
like queens holding golden goblets aloft.
Earlier I walked on the sands by the Persian Gulf,
skyscrapers rising behind my shoulders,
but my eyes cast down, alert only for snow white shells
to decorate your wedding table.
For nine precious months I carried you beneath my heart,
then watched your first steps, cheered you on in life.
At ten you banned me from the side-lines
You said you could hear me shouting
"that positive stuff:  come on, I know you can do it".
I dived into the ocean of motherhood
not knowing if I would emerge flat as a stingray
with a look of defeat in my dead fish eyes
or if I would break the waterline
beaming with a pearl in my teeth.
The afternoon of your birth,
one of those quiet but intense days.
My labour was long and slow—
I gulped gas between contractions
as you channelled your way out.
I lay resigned to waves of pain.
You then began a lifelong trait—
you pushed through, in the pre-labour ward,
all 10 pounds 11 ounces of you,
saving a woman, your beloved first love,
from hours and hours of pain.
Ahead of the game again and again and again.
Best timekeeper and protector in eight oceans.
Eileen Acheson reads "I Wonder"
I Wonder 
I wonder if like me you struggle to flow like
the river struggles on its journey to the sea.
If there are days that refuse to dance
when life feels heavy on your shoulders,
pulling your spine out of alignment.
I wonder if the sun goes away
leaving days grey with loss
and eyes blurred with salted tears.
If sometimes your fears are velcroing onto your heart,
while compliments are falling from you like raindrops
off a duck's feathered back.
I wonder if you can say super-cala-fragil-istic-expi-ali-docious
yet struggle with words like trust, calm, safety, ease?
Do you ever hide from being seen and known
and is that children's game of Peek-a-boo
"now you see me—now you don't" exhausting for you too?
Do you ever make mistakes like putting petrol in a diesel car
or forgetting how wonderful you really are?
Can you now begin to create escape havens of kind, clear thoughts,
reach into oceans of warm, joyful feelings,
weave a vibrating chord of love round your heart,
sing it a lullaby until it goes in deep.
I wonder if like me you are thimbleful by thimbleful
gathering strength as the river within you flows
safely home to the sea.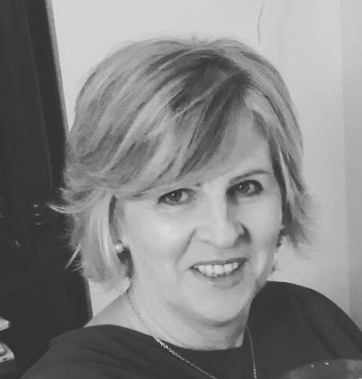 Eileen Acheson lives in the valley of Slievenamon in Co. Tipperary. Words have been her passion from her first poem written at 6 years of age on the back of her mother's ironing board to her published poetry collection 'I Wonder', in 2019. Words that heal, comfort, celebrate and honour. Her writing has found a home in collections and initiatives including; The Incubator #10/There Will be Time/Wild and Wonderful/Only Connect/Poetry and Prose by Tipperary Writers/The Tudor Artisan Hub projects and Boatman's Nature. She curates Spoken Word for Clonmel Applefest, South Tipp Arts Centre and the Junction Arts Festival. She creates alone and within the support of Poetry Plus, the Tudor Artisan Hub, the Wild Scribes and the Slievenamon Revival Writing group. Eileen and her husband Tom have been hosting poetry evenings since 2006. She hosts therapeutic writing workshops at her home, online and in the woods. Her poetry seeks to honour that place between grief and joy.
'I Wonder' can be ordered through taketimepublisherATgmail.com
Video credits: 'I Wonder' by Will Mclellan; all others by Maeve Acheson